Get Productive with IDE Coding Tricks You Need to Know About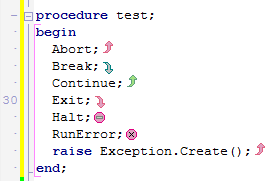 The Castalia integration in XE8 adds a lot of great new productivity tricks to the IDE. This is in addition to the existing refactorings and IDE shortcuts already present. All of these features work with RAD Studio, Delphi, Appmethod, FireMonkey and VCL application development, for any platform. The all work with Object Pascal, and some of the structural highlighting also works with C++.
Here are some links to more information about specific features in the DocWiki for XE8.
Bonus: Default Keyboard Shortcuts.
Check out more tips and tricks in this development video: