Webinar Video about Submitting Apps to Mobile Stores
A video fragment of last week Mobile Development webinar with my portion of the recording, covering submitting apps to the Apple App Store and the Google Play Store, is available on YouTube, at https://youtu.be/-JNGEvKbfeU. While it is not a detailed step by step tutorial -- that could take hours -- it highlights the main steps and issues when submitting mobile apps built with RAD Studio to the two most popular app stores.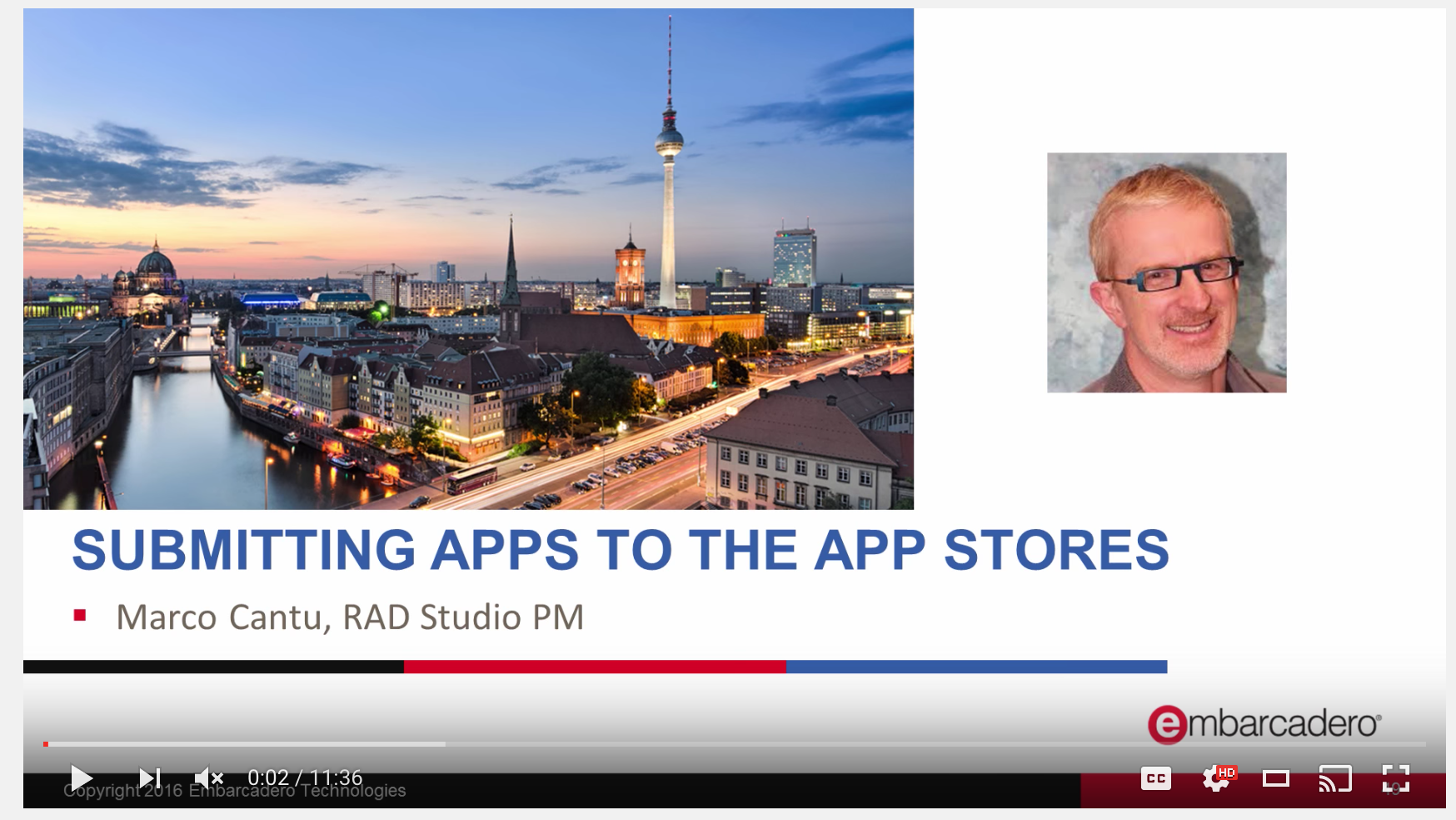 All other sections of the same webinar are in the EmbarcaderoTech YouTube channel (https://www.youtube.com/user/EmbarcaderoTechNet) and include the complete webinar video (https://www.youtube.com/watch?v=sukeR4IZi1Q) or the various fragments.
Check out more tips and tricks in this development video: