Introducing FireUI App Preview in RAD Studio 10.1 Berlin
I am very excited to announce that we launched Delphi, C++Builder and RAD Studio 10.1 Berlin today. If you haven't seen our press release announcement yet, you can view it here.
RAD Studio 10.1 Berlin includes many great new features, including the new FireUI App Preview functionality. FireUI App Preview lets you view your FireMonkey application on your iOS, Android, Windows and Mac devices as you are designing the application in the Form Designer. Changes made in the Form Designer are broadcast to connected devices in real time. This feature uses our app tethering functionality as the underlying technology.
You can view our documentation by going to: http://docwiki.embarcadero.com/RADStudio/Berlin/en/FireUI_Live_Preview
RAD Studio also includes the source project for FireUI App Preview at C:\Program Files (x86)\Embarcadero\Studio\18.0\source\Tools\FireUIAppPreview
In addition, you can download the Android version from the Google Play Store, and the iOS version from the Apple App Store.
We will show FireUI App Preview during this week's launch webinar. If you haven't signed up for Thursday's webinar yet, you can sign up by clicking here.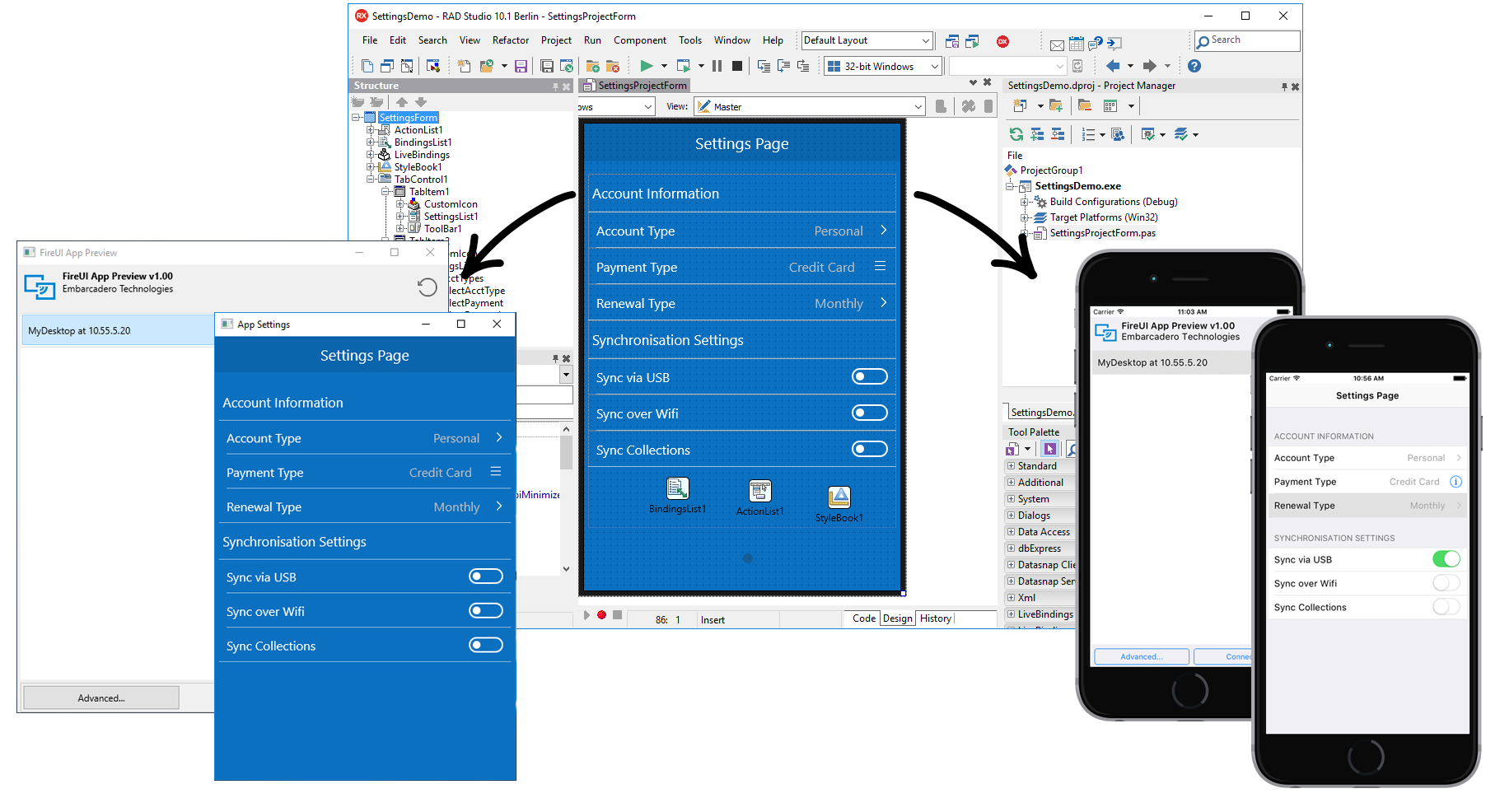 Shown: FireUI App Preview with support for both platform native and custom styling.
The 10.1 Berlin versions of RAD Studio, C++Builder and Delphi are now available for download at: https://www.embarcadero.com/products/rad-studio/how-to-buy.
Check out more tips and tricks in this development video: