Delphi 2010 in Luxembourg
"Delphi 2010 in Action"
workshop in Luxembourg Hilton Hotel was great fun! It was a really sunny day outside, one of the first spring warm days, but we were there on the level -2... About 20 Delphi developers gathered for this opportunity to see the latest version of
Delphi
in action. In the morning I have been discussing
Delphi in the ToolCloud
and the overview of the new IDE features, including IDE Insight, old-school component palette, source code formatter and debugger visualizers. This was followed by the overview of new Delphi language features and new things in the VCL and database support. I have also built live a simple DataSnap 2010 client and server and discussed full support for Windows 7 development with
Direct2D
, Ribbon, TTaskDialog, Touch and Gesturing.
That's always fun to do some "Zorro" gesturing with Delphi:-)
The photo above was taken by Richard
Foersom
, (big thx!) who is also maintaining a list of
quality apps written in Delphi
on
Delphi wiki
. The wiki
list
is much longer than the one from
the official Delphi application showcase
!
The Delphi Luxembourg event was organized by
Barnsten
, Embarcadero partner in Benelux, and we had interesting guest speakers as well! Just before lunch Eric Friedlingsten from
Synapsis Group
demonstrated some coding fun with Silverlight in Delphi Prism. Bruno Fierens from
TMS Software
, has shown VCL components for automatic application updates via Internet. It is very very cool to see how it is easy to provide new versions of YOUR applications to YOUR customers. Bruno presentation coincided with recent news of Embarcadero offering free downloads of Marco Cantu "
Delphi 2010 Handbook eBook
" and "
TMS Smooth Controls Pack
" to registered users of Delphi 2010, C++Builder 2010, RAD Studio 2010 and Embarcadero All-Access.
Delphi developers are looking very carefully at iPhone development. With TMS controls your Delphi Win32 app could look very much like Apple or iPhone app:-)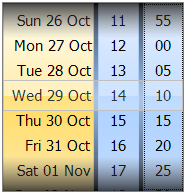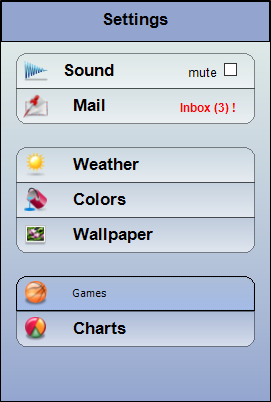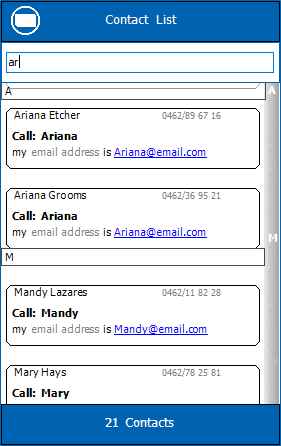 Check out more tips and tricks in this development video: