As embedded devices become mainstream, C++ shines
As a follow on to David I's blog post about
C++ being everywhere
, I thought I would share some of my own observations.
In the mid 2000s, I was working at an local embedded Linux company. We were convinced Linux would take over the world and we were partly right (Android with it's Linux kernel pretty much has ;) ). Our Linux was being used in many types of embedded devices from telecoms, to medical, to military, to consumer game systems and I was very interested in enabling our customers application developers to be successful. The primary language used for kernel development was C but for application development, it was C++.
Now, the world has evolved quite a bit since then and embedded devices are now everywhere  with smart phones, tablets, wearable computing, infotainment systems, etc. But even more compelling is that all of these devices are app ready.
Each major OS vendor provides several languages and frameworks for building applications and many have turned to languages like HTML/JavaScript and Java in attempts to make it easier for a wider developer audience. But I have found it very interesting that C++ as an application development language is very well supported on ALL of these operating systems.
For instance, here is an upcoming book on "Pro" C++ using the Android NDK: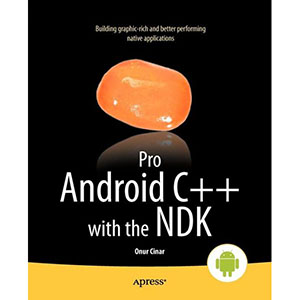 BlackBerry has made C++ central to their future platform:
So, has Microsoft for WinRT, where C++ is already dominant for the desktop:
Finally, although Apple talks about Objective-C, C++ actually gets equal billing on their
developer site
:
Seems pretty obvious to me that C++ is not only everywhere but is as mainstream as it ever has been, in no small part, thanks to the meteoric rise of embedded devices in all of our lives.
~/jt
Check out more tips and tricks in this development video: